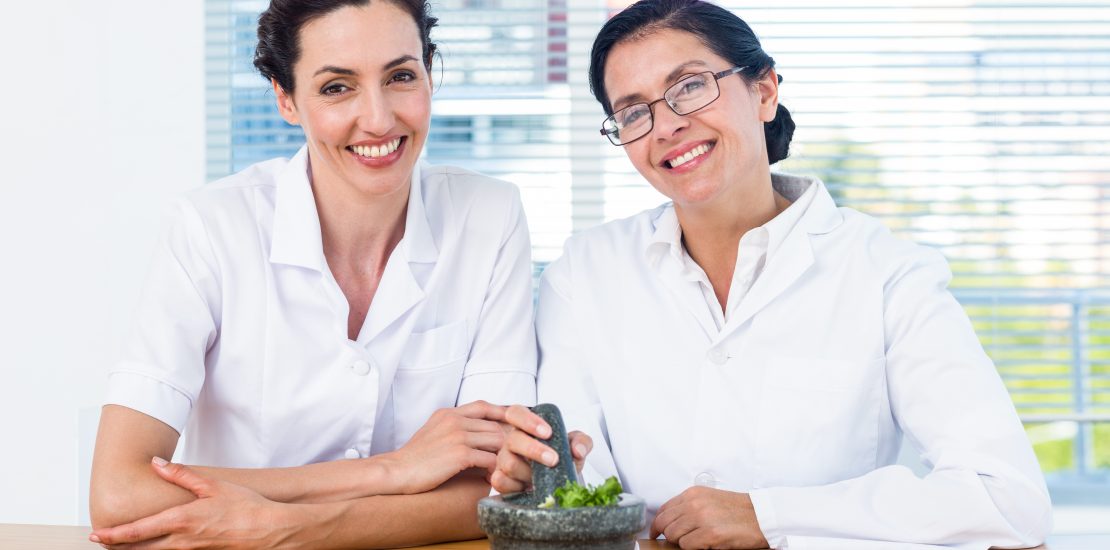 Because we are all different, pre-formulated herbal supplements aren't always the ideal choice for everyone. At your visit, your doctor may recommend an herbal blend that is customized to your individual needs. These formulations are put together in-office and are designed to target key areas of your health in the most effective way possible.
At your visit, your doctor may recommend an herbal blend that is customized to your individual needs.
When coming up with a formulation as a part of your action plan, your doctor will consider your current state of health, your diagnosed conditions, and the medication you are taking in order to ensure that there are no drug-herb interactions or other reasons why you should not be taking any of the herbs contained in your blend. This helps to ensure that the herbal formulation will be both safe and effective for you.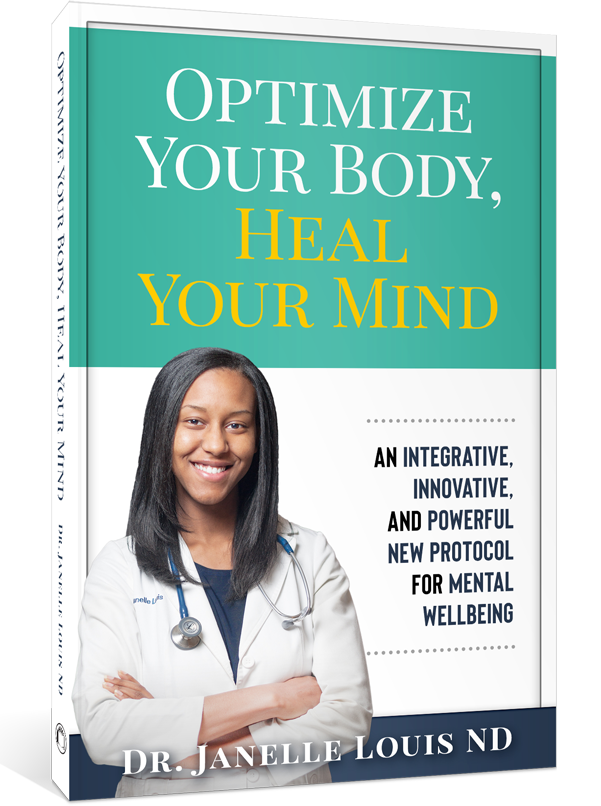 CHECK OUT DR. LOUIS' LATEST BOOK, OPTIMIZE YOUR BODY, HEAL YOUR MIND!
Dr. Louis was really a tremendous help for me! For 2 1/2 years I was nowhere with getting my hypothyroidism under control. The Rx would change, my TSH would dip a bit, then it would go right back up to levels that just made me want to sleep all the time. My sister-in-law suggested a more holistic view of what was happening, and she helped me find Dr. Louis. I started the Thrive program, and when it was over, my TSH was in normal range for the first time in 3 years, and I've maintained it for several months. It's amazing how much of life one can accomplish when awake and feeling good! Thank you Dr. Louis! *This photo is a representation.

I would like to say thank you from the bottom of my heart to Dr. Louis. Last year I was diagnosed with heart failure. God led me to seek help from 2 other non-traditional doctors. When I was referred by a friend to Dr. Louis I had already started following God's 8 laws of health and I had been working with 2 other naturopathic doctors who both had some very good and helpful advice. However, Dr. Louis took her time listening to my story and she asked some important questions which helped her to determine the best course of action for my specific situation. I was able to see better results under her care than with the 2 previous naturopathic doctors. Since I have been following her detailed wellness plan I feel significantly better. Of course, God gets all the credit for putting me on this road to recovery but I must say He used Dr. Louis in a major way to help extend my days and my quality of life on this planet! I am doing moderate to high intensity exercise for 60 – 90 mins per day with no problems and I am not using any drug medications. I highly recommend Dr. Louis for people who are serious about getting well and staying well. If you do what she says I believe your chances of getting well are far better than with traditional medicine. Her use of natural remedies has proven that God's way is the best way! Psalm 73:26 *This photo is a representation.

I can't say enough about this practice. Dr. Louis identified a long term condition that enabled me to get off an RX that I had been on for years! I was VERY hesitant; I probably spoke to Jeff (the office manager) at least 3 different times for a total of 75 minutes before I pulled the trigger … peppering him with questions about the different plans, what if it doesn't work, sharing that I felt like I had tried everything with no results … he was confident they could help, and he was right. Bottom line: best time and money I've ever spent. Save yourself the research, skepticism, etc – and just get in there… *This photo is a representation.

I work in the field of traditional medicine, but over the years there has been much change in the relationship between providers and their patients. The overwhelming philosophy has been to treat disease and not so much to prevent disease. Personally, I have struggled with anxiety and sleep related problems most of my adult life and while I have been on pharmaceutical drugs for those issues, they were still not fully controlled. What I came to realize was missing, was the link between traditional medicine and integrative medicine and I found that with Dr. Louis.
By integrating her holistic approach into my care, I am now essentially free from daily anxiety and my sleep has improved dramatically. Her breadth of knowledge is impressive; not only of more natural options, but also regarding traditional pharmaceuticals and how they impact the body. And she is great at sitting and really listening to what her patients have to say.
Within three visits and with a couple of very affordable genetic tests she recommended, we came up with a plan that included some dietary changes and supplementation. I am feeling better than I have in years! I am also a nursing student, so, I have a personal interest in IM but I would not have been able to afford to see Dr. Louis without her and Jeff offering the CSI Program. The Community Service Initiative program allowed me to be able to take advantage of their services and is very telling of how they run their practice. Very professional, all my records are easily accessible and re-ordering anything I need is all streamlined into their computer programming.
I have nothing but the highest regard for Dr. Louis and Jeff Louis and their practice and I have already recommended them to friends who have been frustrated with ongoing problems that traditional medicine has not been able to manage. Thank you to Focus IH for all your help and continued success as you continue to grow your practice.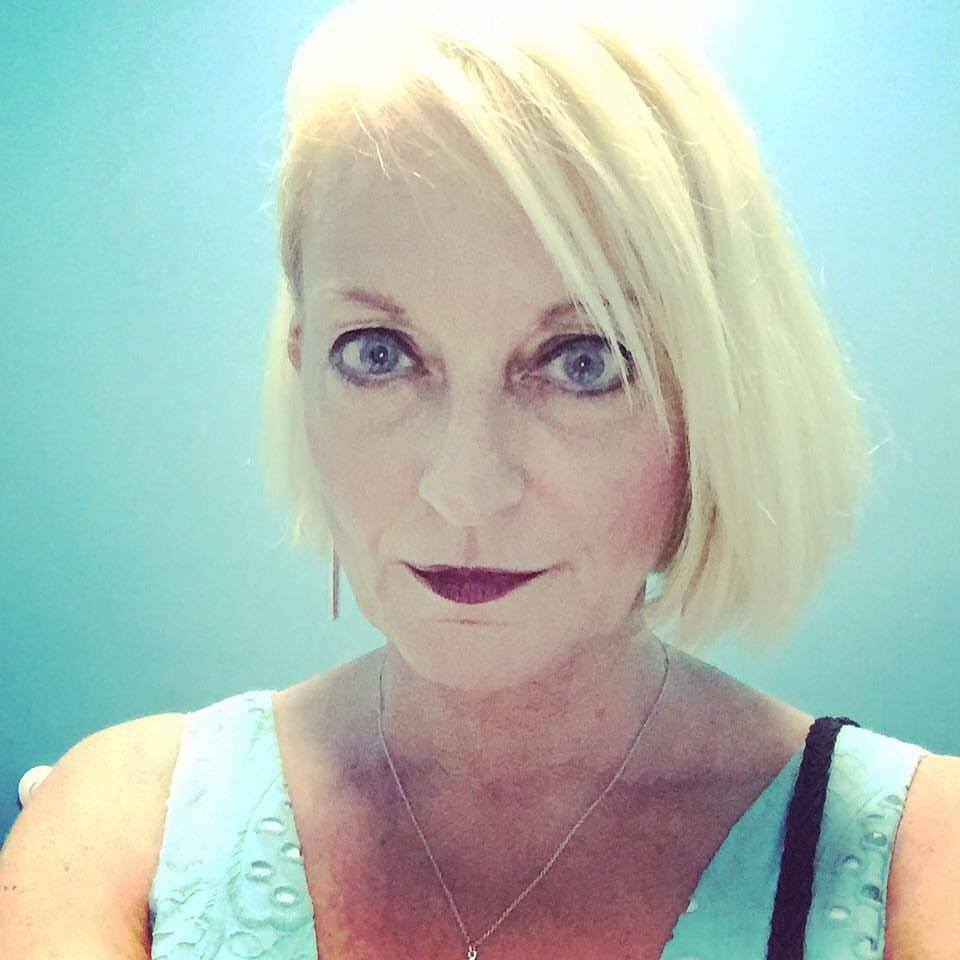 Several months ago I began receiving help from Focus. It has been a true blessing to me. My regular medical provider had missed a very important medical issue and because of Focus and their dedication to listening and searching for root causes they were able to help me obtain a proper diagnosis and treatment plan. I have been suffering from Hashimoto's disease and was unaware. I am extremely thankful that I am now feeling much better because of the nutritional and herbal information that has been provided to me. I had been sick for a couple years and was at the point of not even being able to spend time doing any of the things I used to do. Happiness and laughter had been gone for a long time. But recently after making the changes recommended I have increased energy. I am not as depressed and I am able to wake up early and have my devotions again. I now have the desire to exercise and make better health choices and I am laughing again and smiling. I highly recommend Focus because they desire to truly help and not just rush and prescribe pills. They really made me feel they cared.