Inflammatory Bowel Disease: Is There Hope for Lasting Remission?

Posted by:

Dr. Janelle Louis ND

Category:

Autoimmune, Functional Medicine, Gastrointestinal Health, Healthy Eats

Let's talk inflammatory bowel disease (IBD). By that I mean Crohn's disease and ulcerative colitis (UC). I mentioned in a previous blog post that I was born and partially raised in Trinidad in the Caribbean. Well, in Trinidad, when it comes to donating and receiving blood, we have a different system. I promise this is

To Eat Organic or Not to Eat Organic; That is the Question.

Posted by:

Dr. Janelle Louis ND

Category:

Healthy Eats

Are you wondering which produce items don't need to be purchased organic when on a limited budget? Our graphic based on the Environmental Working Group's list makes it easy! The "Clean 15" are the produce items that were found to have the least pesticides; therefore we don't necessarily need to purchase the organic varieties of these

Best Dietary Change for Your Child with an Autism Spectrum Disorder

Posted by:

Dr. Janelle Louis ND

Category:

Autism Spectrum Disorders, Functional Medicine, Healthy Eats

People worldwide are searching for expert advice regarding natural treatments and holistic and functional medicine therapies for autism. But first of all, what is autism? Autism Spectrum Disorders (ASDs) are a range of developmental disorders that affect the way children communicate and socialize. One of the main characteristics seen in children with autism is a lack of joint attention.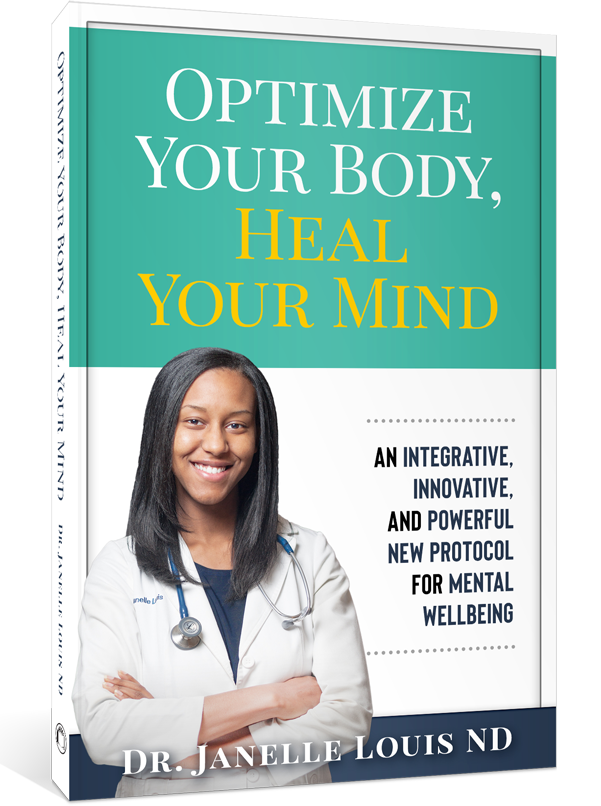 CHECK OUT DR. LOUIS' LATEST BOOK, OPTIMIZE YOUR BODY, HEAL YOUR MIND!